| | | |
| --- | --- | --- |
| | | North Country Outfitters would like to congratulate our customers on their successful hunts. |
Youth Hunt 2017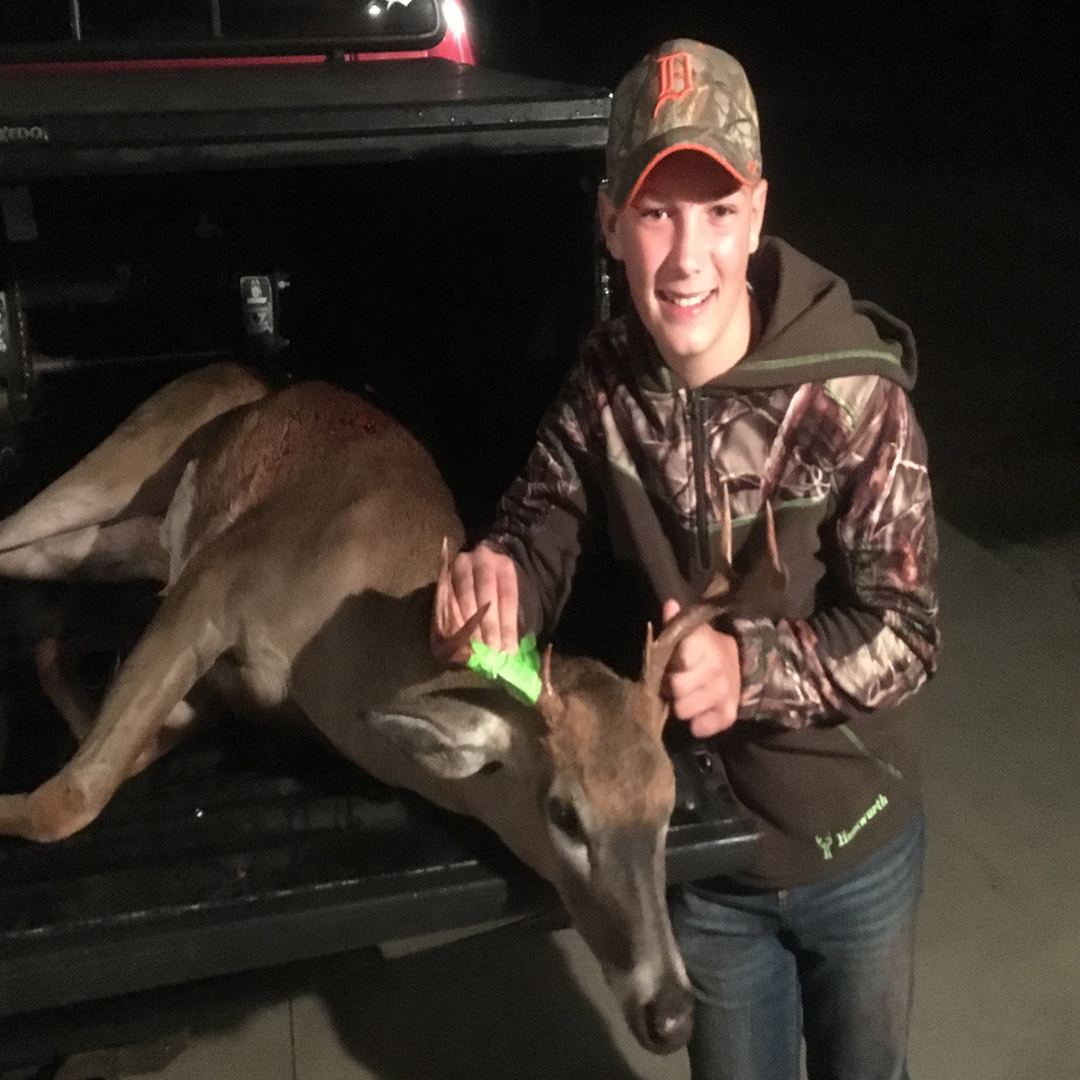 Braden Provoast 12 years old West Branch area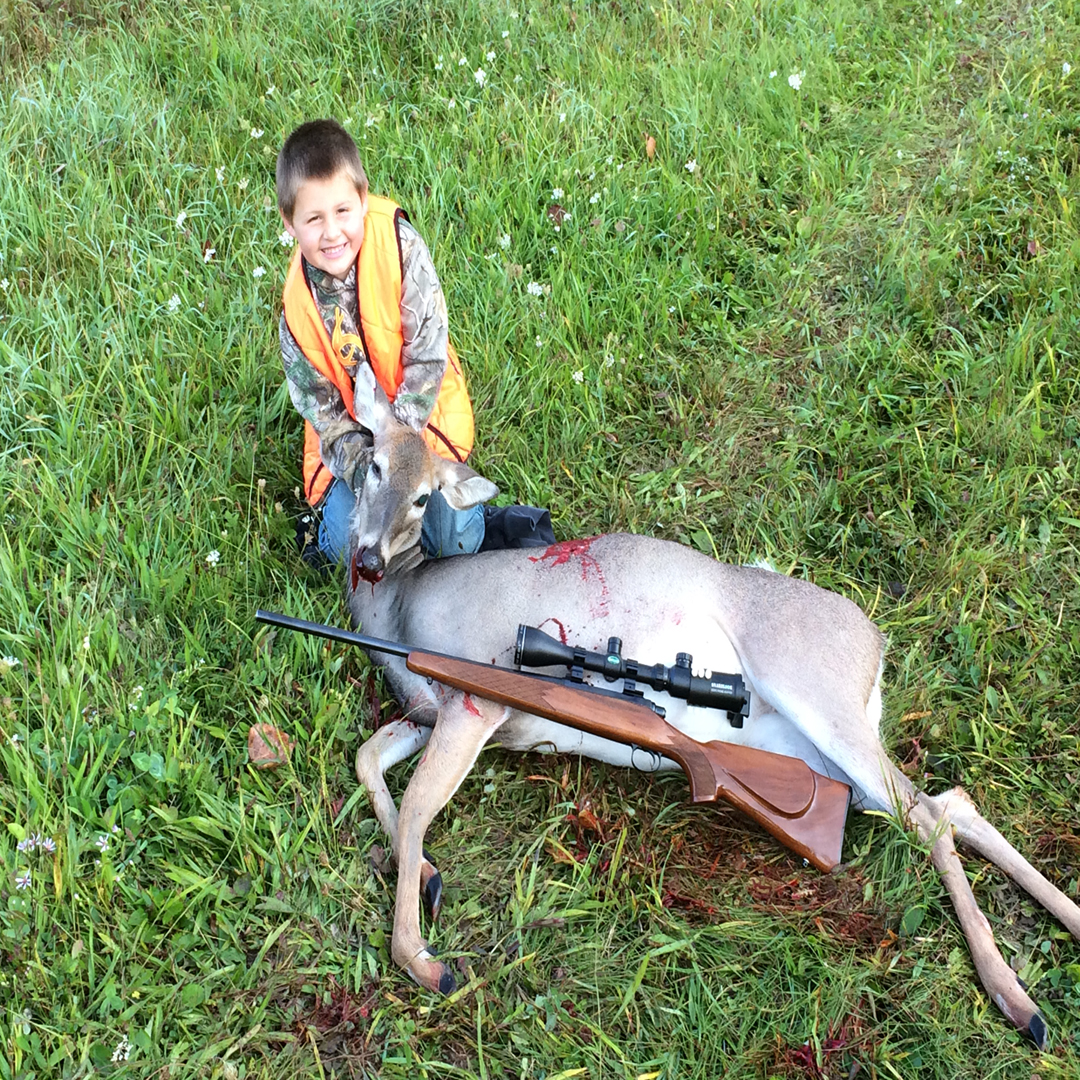 Austin Trout 6 years old first deer, with Rem 6mm. West Branch, Michigan area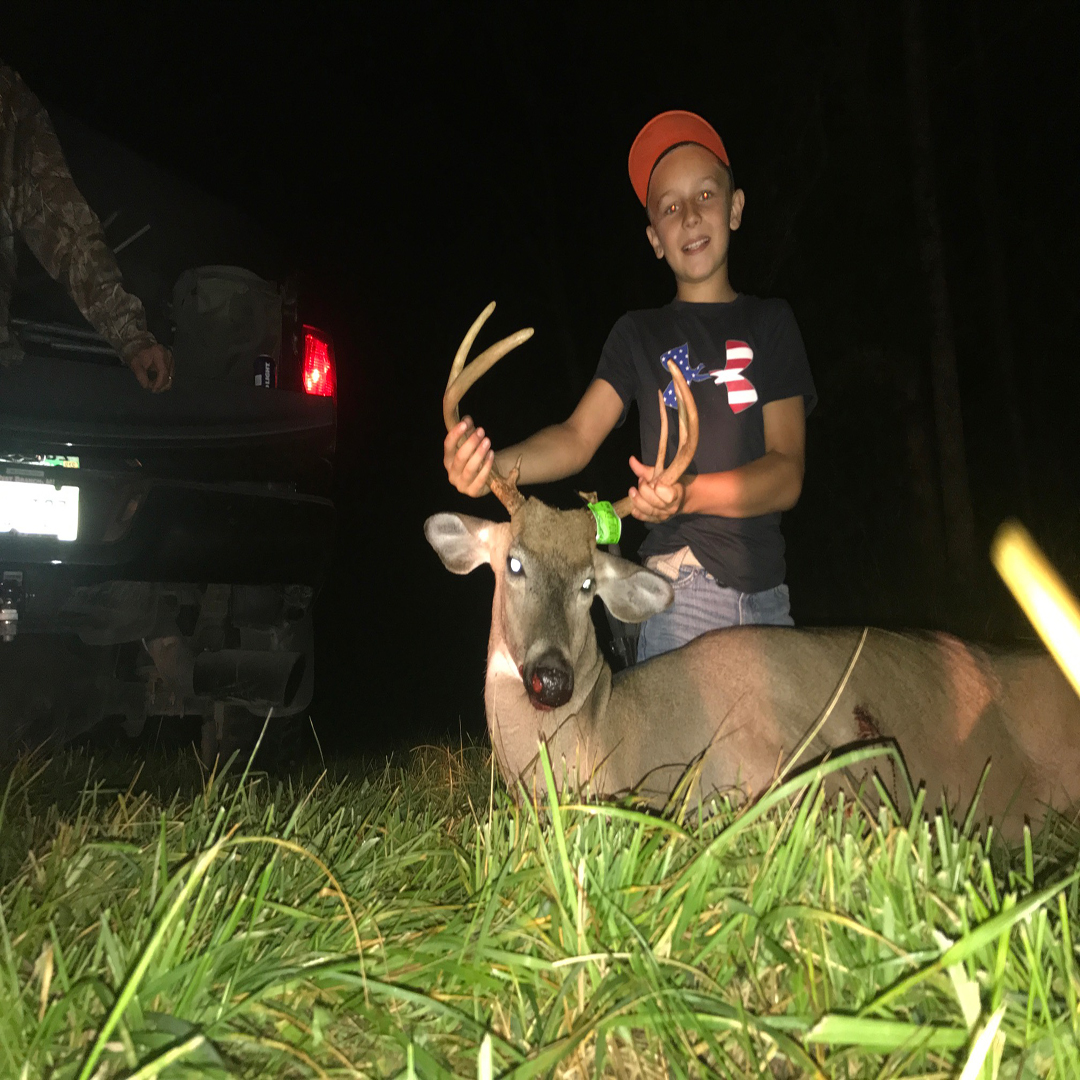 Lane Winter age 10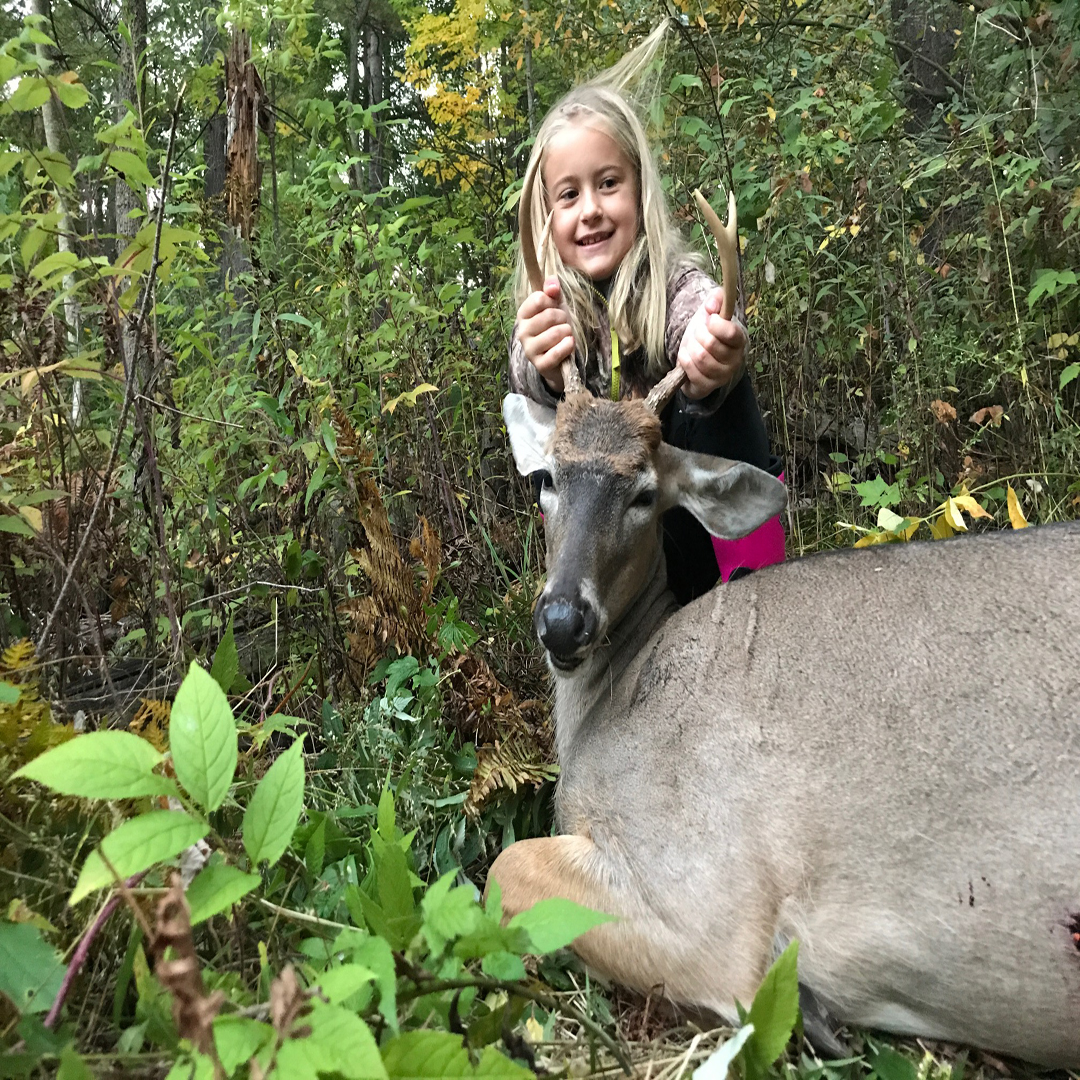 Kendel Morris age 7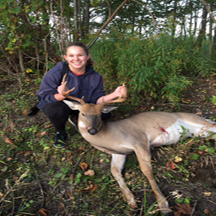 Abby Arndt, 16 years old from Linwood

2016/2017 Hunts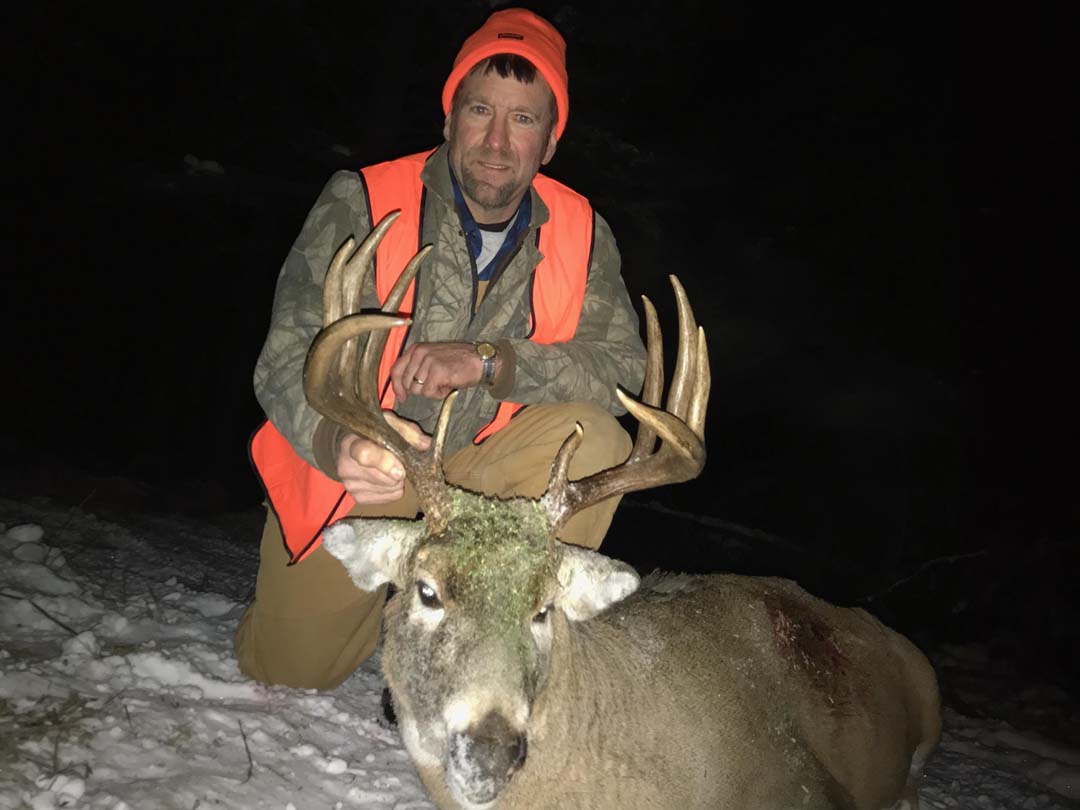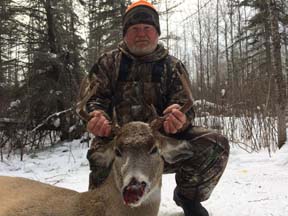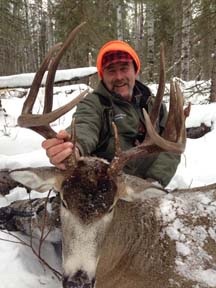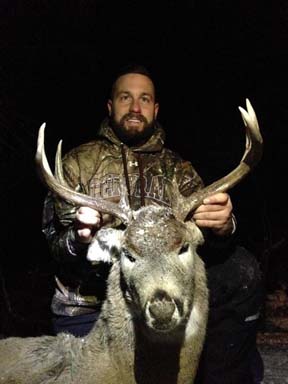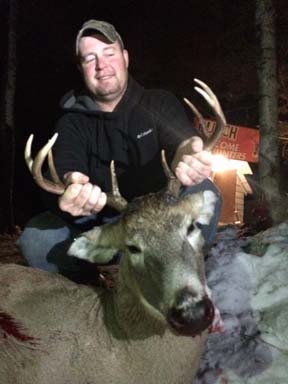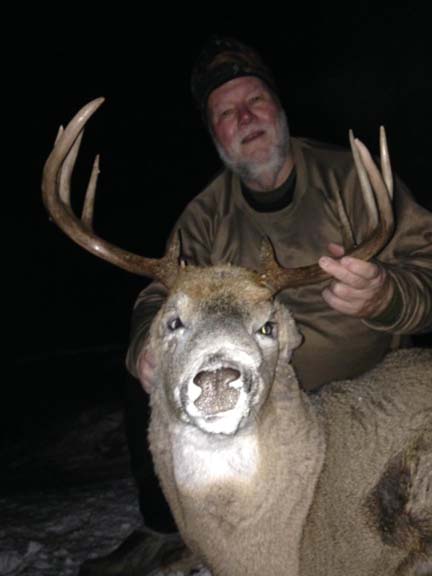 Dennis Rau, Eric Clemens, Bob Winter, Greg Morris,

Lucas Blackford and Trent Pharis (Louisiana)

All deer shot in Saskatchewan.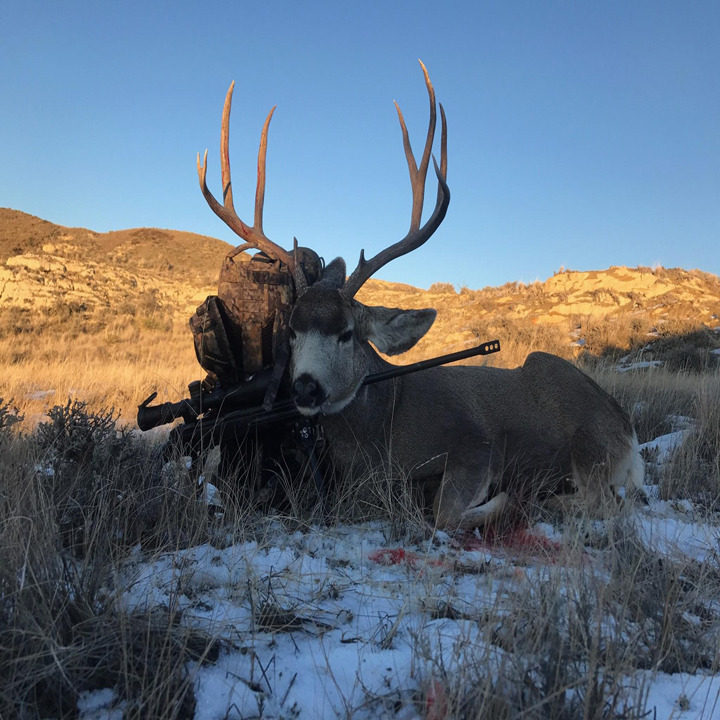 Jack Morris
Killed near Glascow, Montana. Rifle and custom handloads built by North Country Outfitters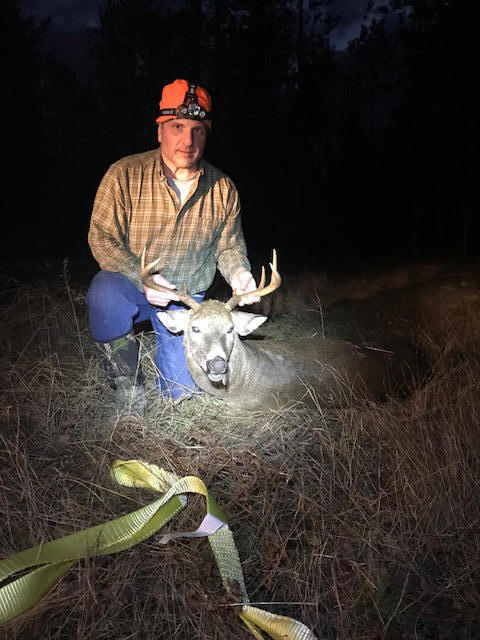 John Zangoulas, Otsego County Corwith Twp. 11/22/17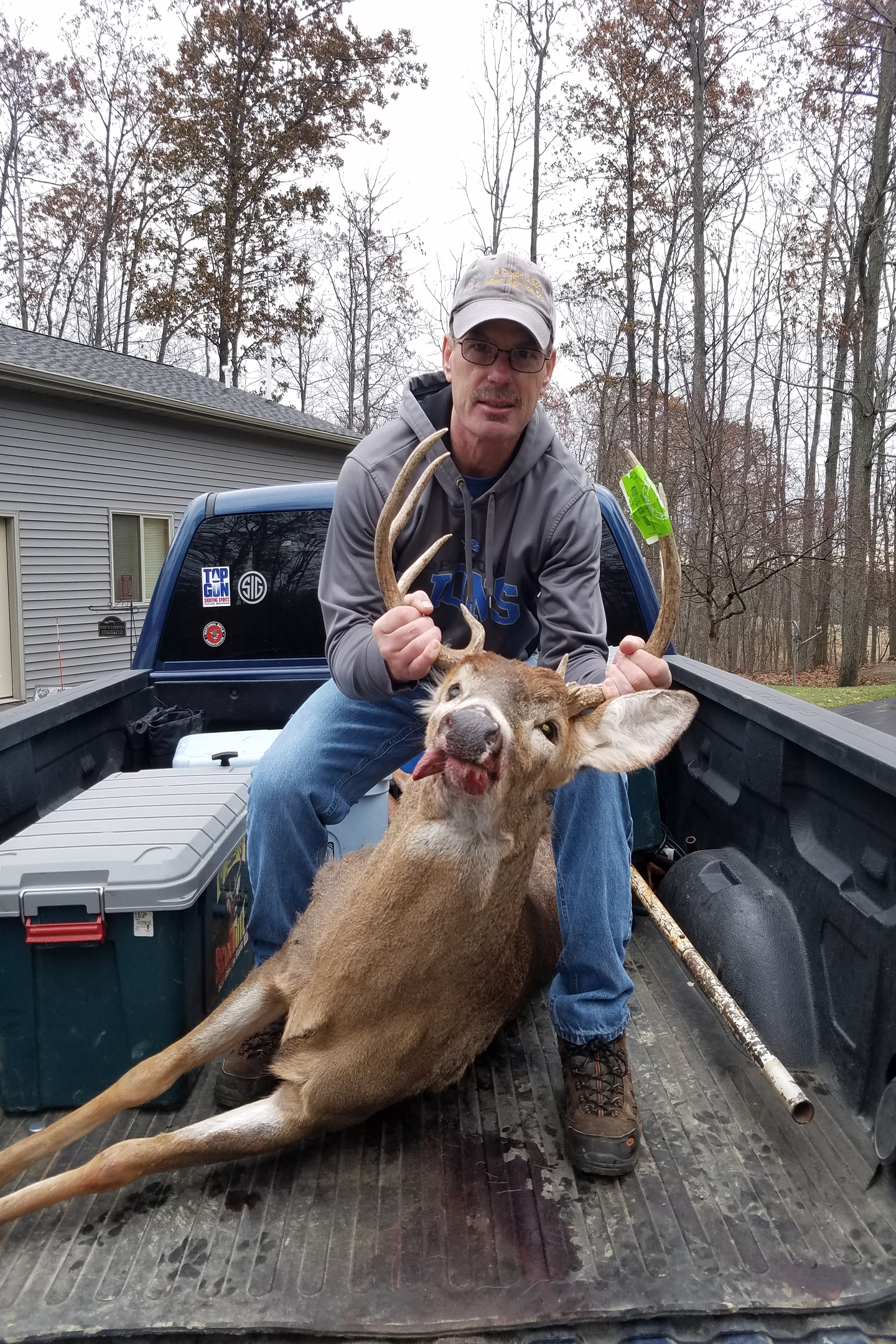 RANDY DIXON OF ALGER SHOT THIS NICE 8 POINT IN CHELSEA, MI ON 11/24/2017. DEER WAS HARVESTED WITH NEW 450 BUSHMASTER UPPER FOR HIS EXISTING AR LOWER RECEIVER.
SET-UP AND PURCHASED FROM NORTH COUNTRY OUTFITTERS.
RANDY IS ONE HAPPY CAMPER, CUSTOMER AND FRIEND!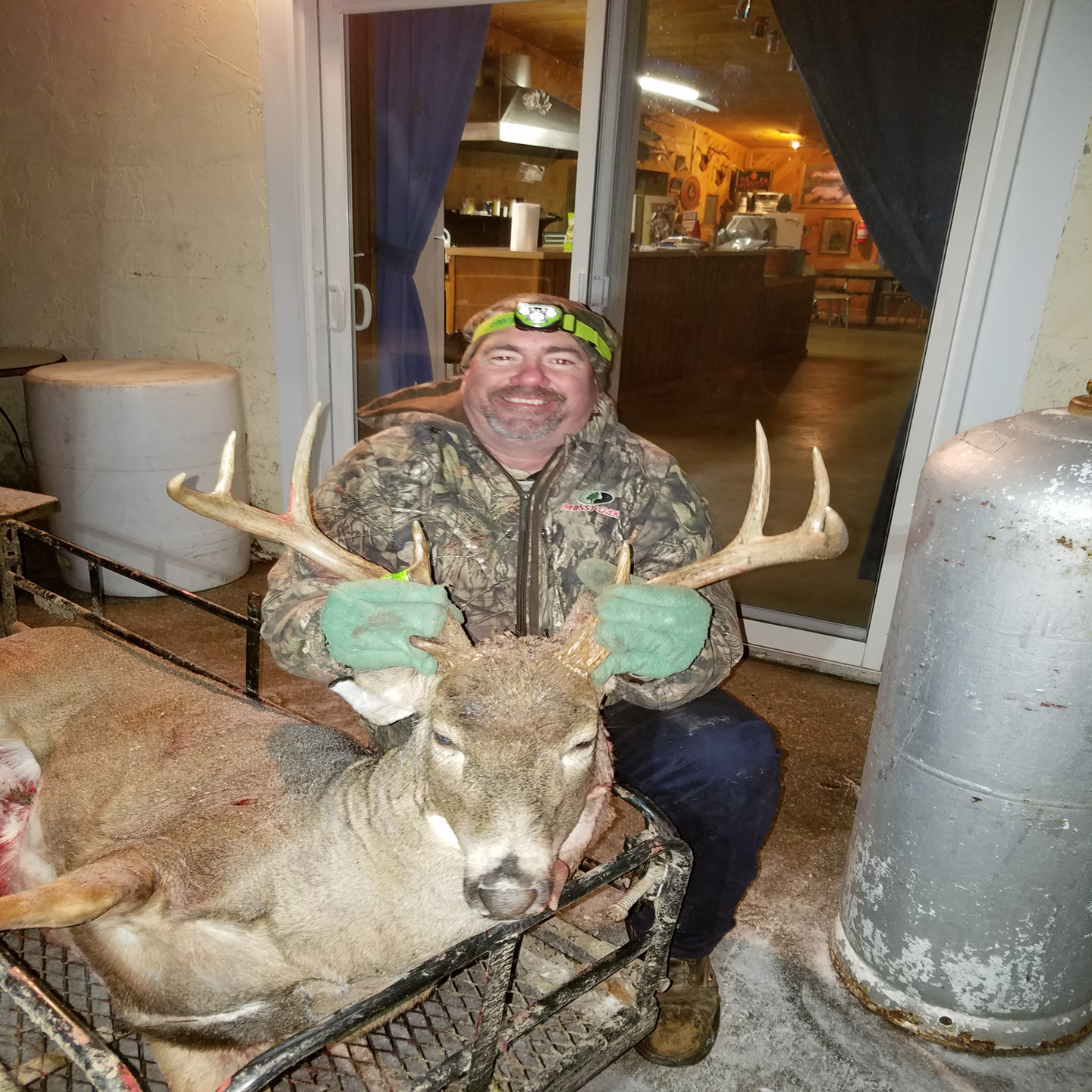 Roger Gildner
Ogemaw Twp/Ogemaw County. Crossbow.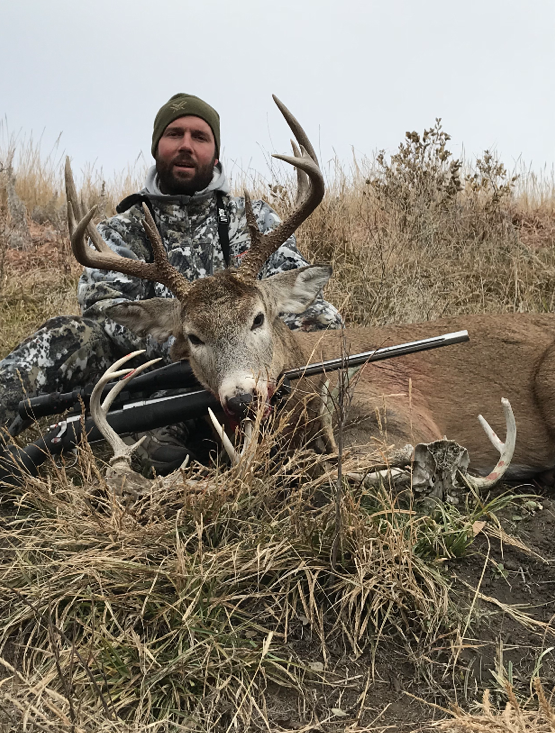 Rob Dematio. South Dakota Whitetail. Shoot with Custom Built Remington 7mm Mag
by North Country Outfitters 300 yards on the move. Another Nice Buck Rob!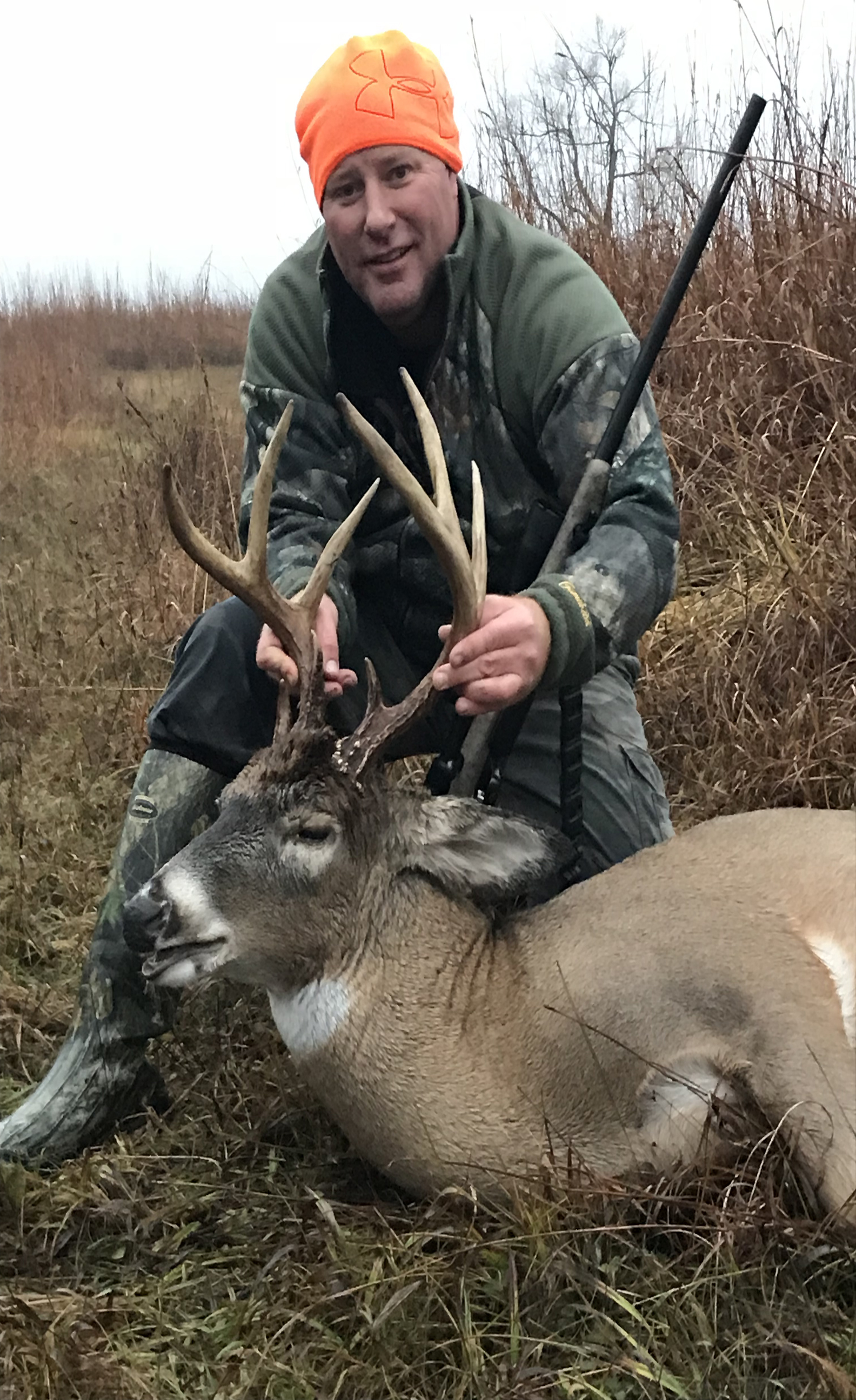 Browning A-Bolt .243 WSSM with Vortex Optic stopped this 3 1/2 year old 9 point
his tracks at 225 yards.

When your time in the blind is limited....
make sure you have the right equipment!
Thank you Craig Johnson of North County Outfitters for building this amazing rifle!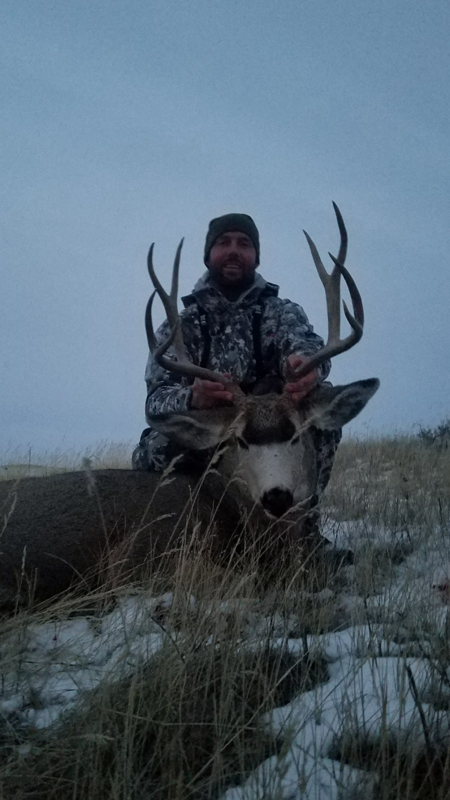 Rob Dematio
Glasgow Montana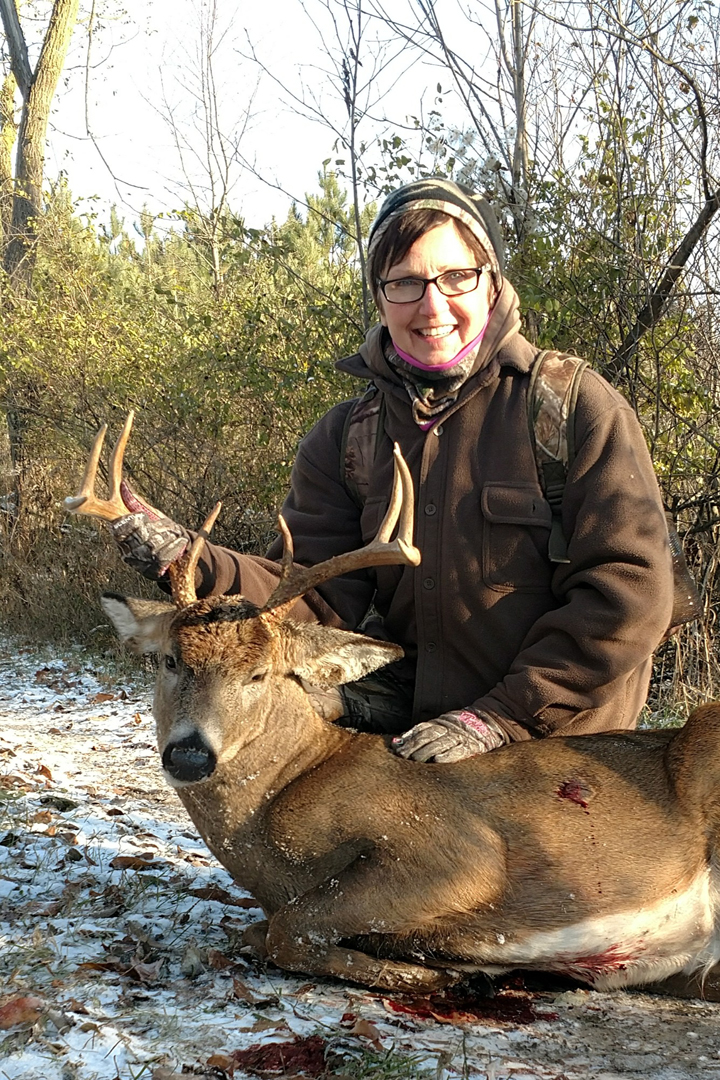 Linda Clark's, shot November 10th, Southern Mecosta County
aged at 3.5 year old by DNR, 8 point, 16.5" spread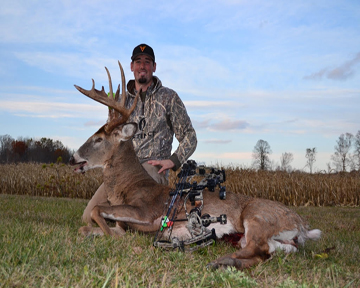 Josh Gildner .Ogemaw Twp/Ogemaw County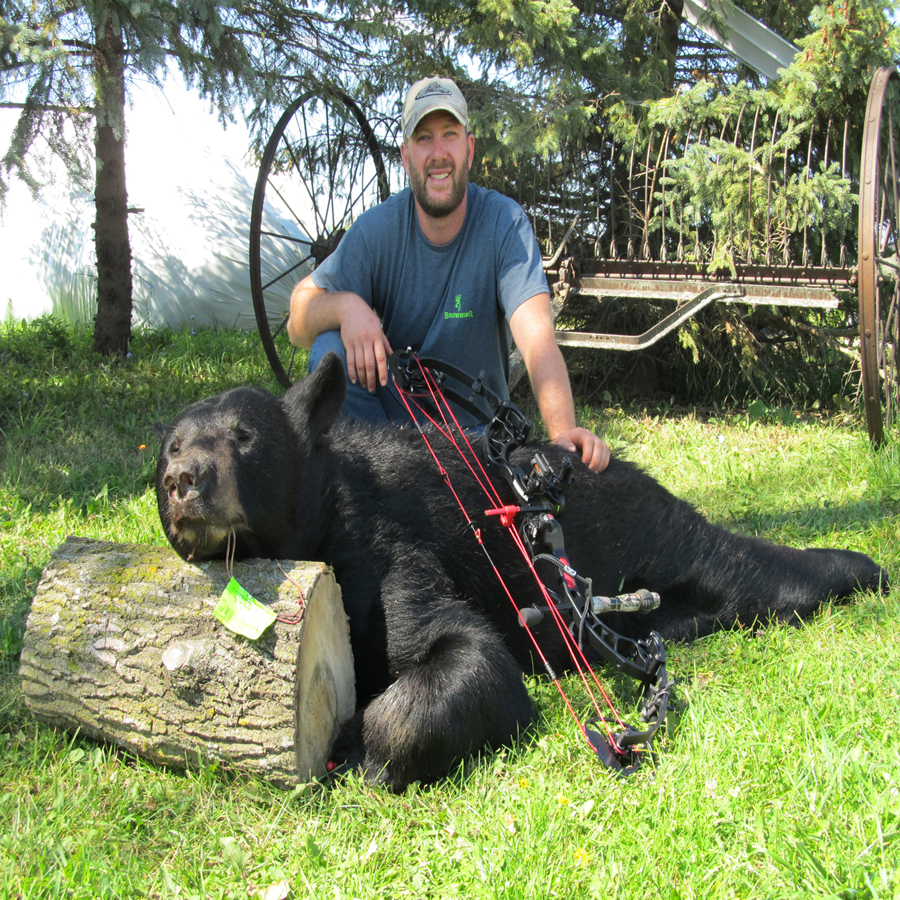 GARRICK GRIFFITH
ALGER, MI/ARENAC COUNTY. 400+ POUNDS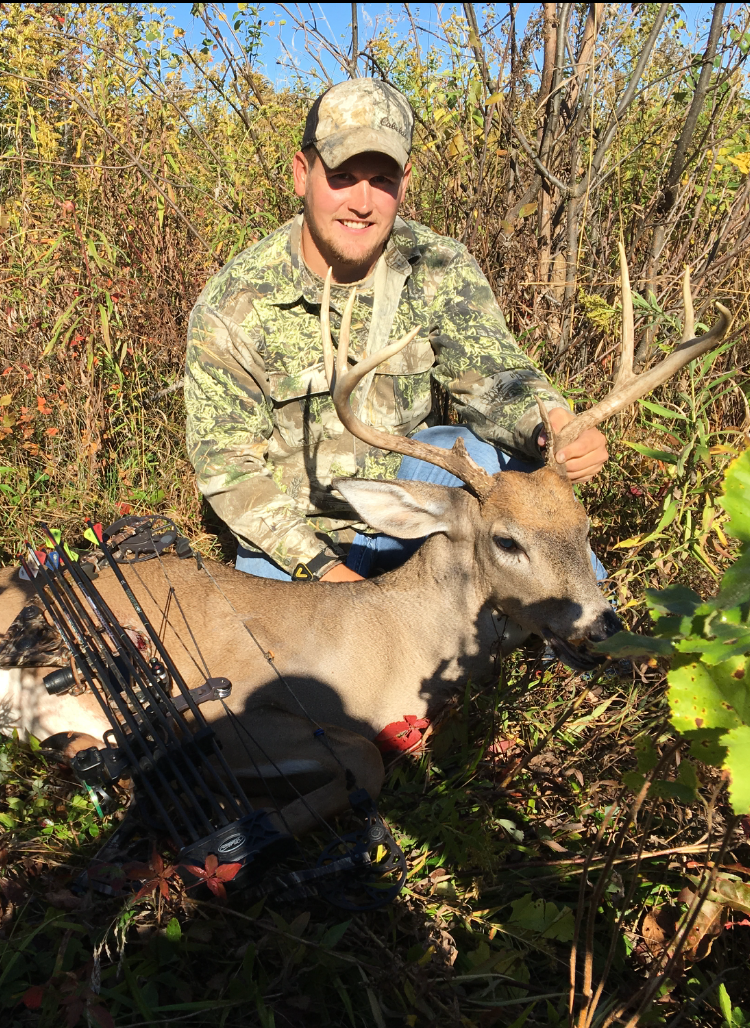 NICK THORSON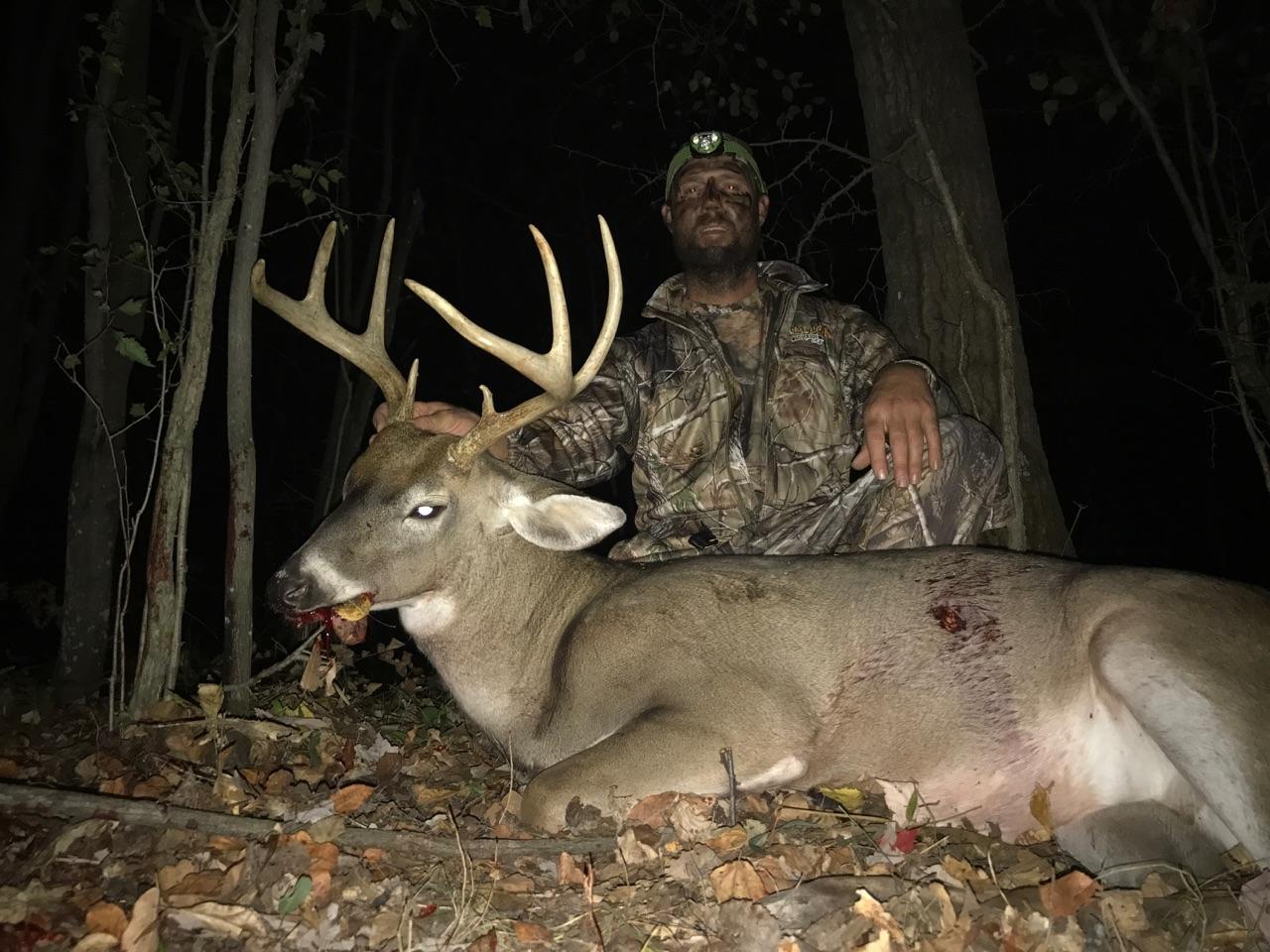 Rob Dematio West Branch area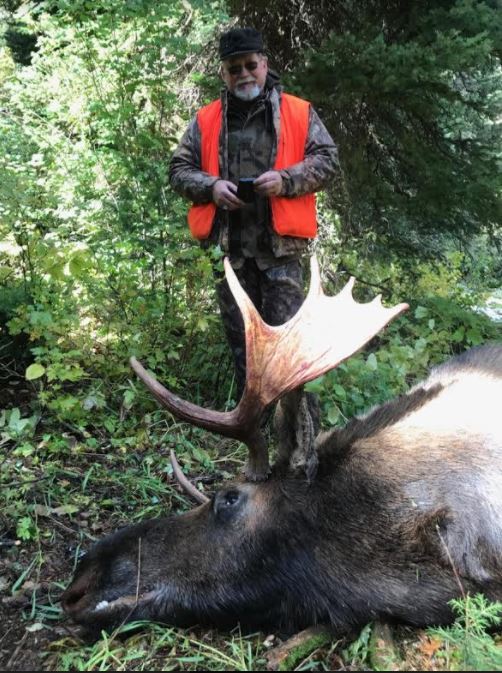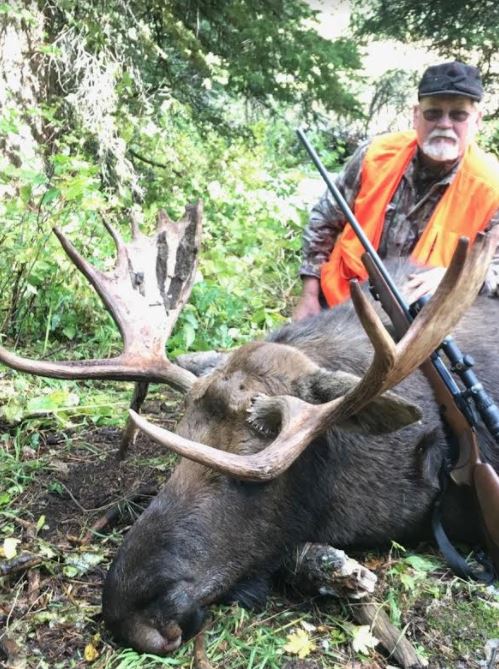 Joe Debuck from East Tawas, Michigan. Shoot this Bull Moose in Wyoming.
17 Years of applying for permits and it finally paid off! Nice job Joe!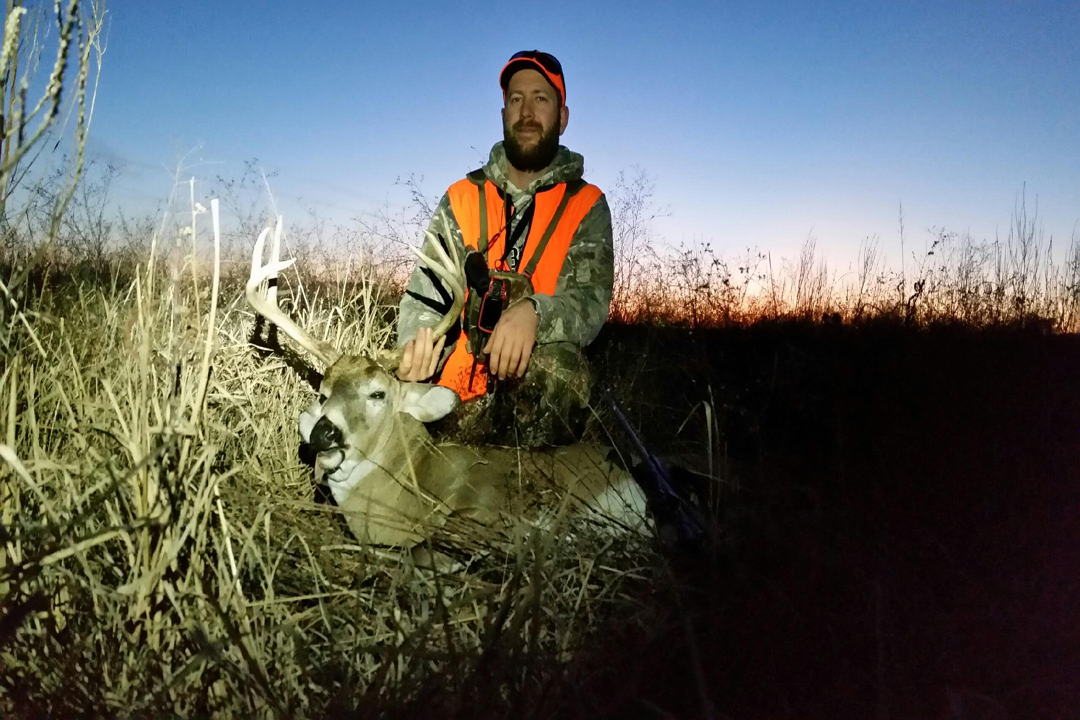 Garrick Griffith 2016 Oklahoma Whitetail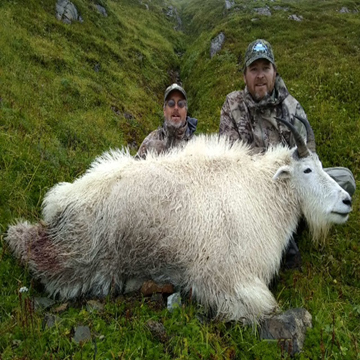 J
ON CRAWFORD- BOONE & CROCKETT GOAT. 350 YARDS/60 DEGREE INCLINE-ONE SHOT
WITH 7MM MAGNUM. RIFLE AND HANDLOADS CUSTOM WORKED BY NCO.
HUNT TOOK PLACEIN THESOUTHERN KENAI PENINSULA OF ALASKA.
CONGRATS JON! SUCCESSFUL HUNT
!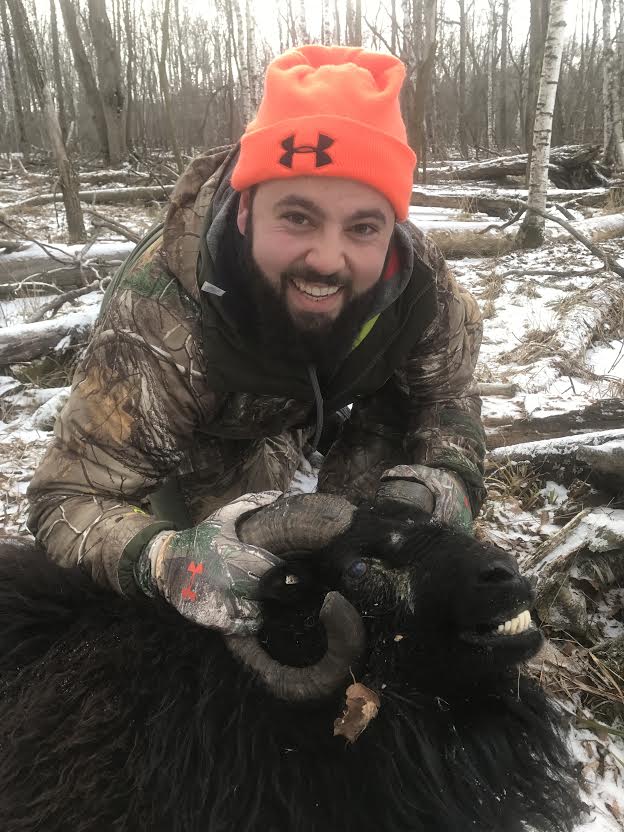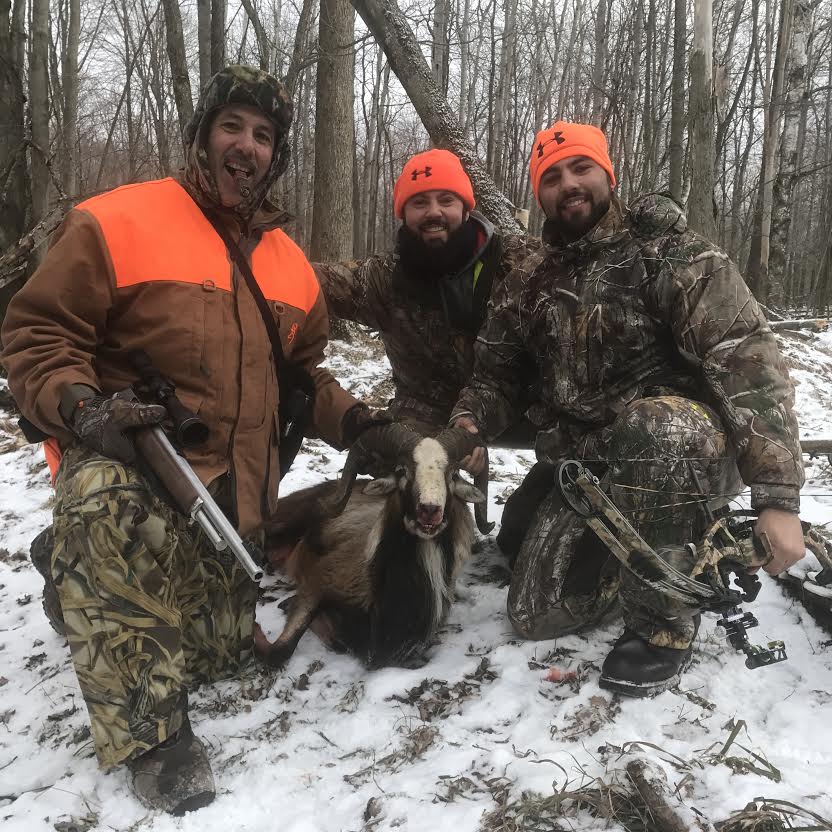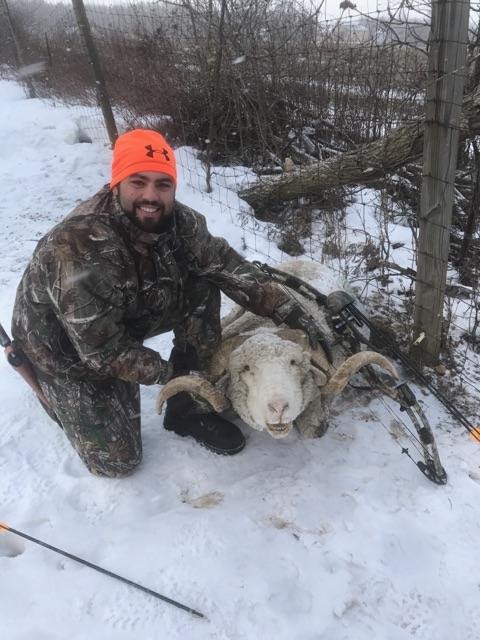 Tony Peters and his sons-Anthony and Phillip on a fenced hunt in Michigan.
Congrats to my good friends on a great hunt and time with family.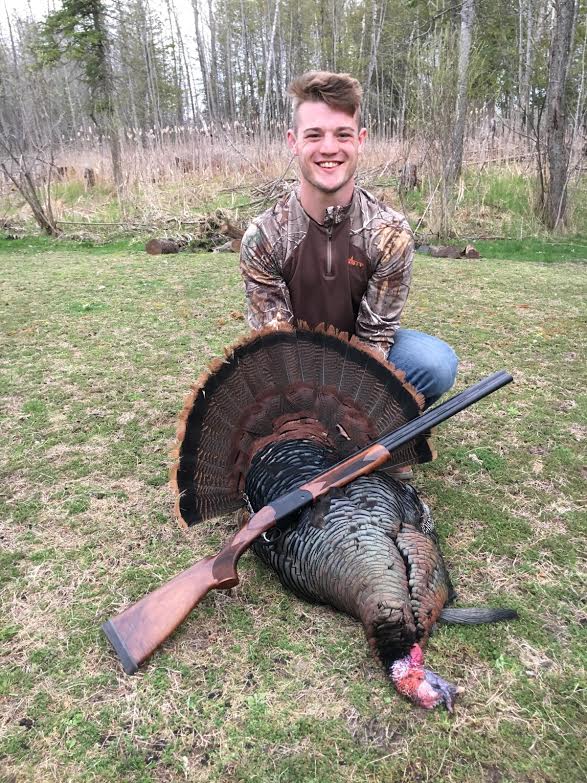 Garrett Morris. 16 years old. 8-1/2" Beard,
Shot on the Family property in a West Branch.
Congrats buddy!